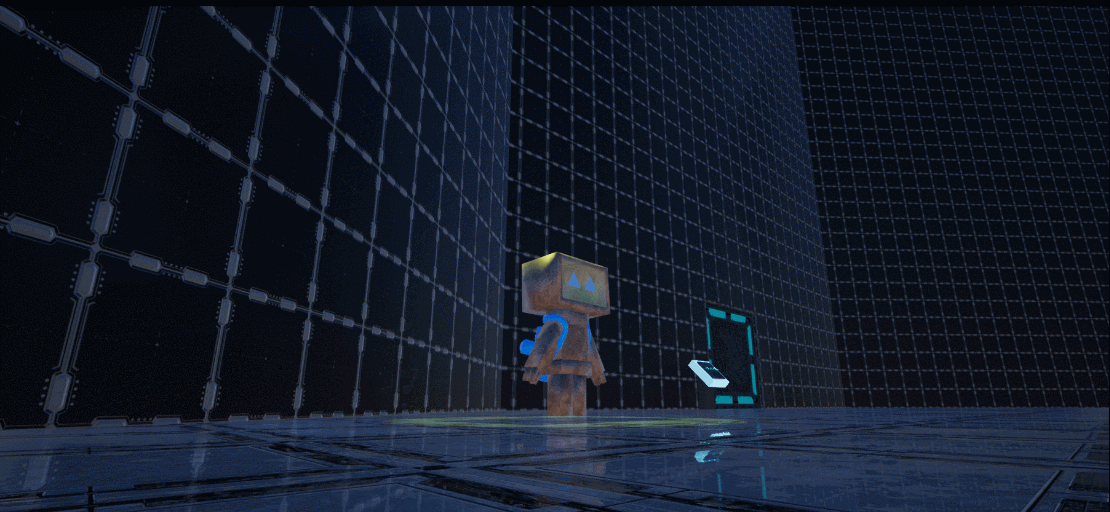 BOT
"BOT" is a 3D adventure platformer which turns the collectible into a resource that players need to manage during gameplay. This game also takes the 3D camera and gives complete control of it's position to the player.
Player's take control of the main character BOT. BOT's goal is to collect batteries and explore the lab he has awoken in. He is followed by CAM whom is the camera character of the game.
This game is still in the development stage of production, however the first 4 levels released in the BETA are fully playable. The game is compatible with X-box/Game tab controllers and also plays with mouse and keyboard controls.

For more information on this game and the development process, click this link: https://www.michael-c-stewart.com/bot
Credits:
Michael Stewart: Sole Developer
Stephen West: Modeling and Rigging
Nick Benke: Animator
Talia Henry: Assisted with Concept Art
Ashley Montgomery: Assisted with Sounds
Download
Click download now to get access to the following files:
B.O.T BETA (1).zip
565 MB